Good News for Atheists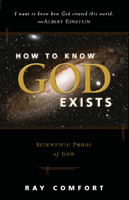 A kind person made it possible for atheists to receive a free copy of,
How to Know God Exists
(this book was a finalist in the 2009 Retailers Choice Awards). The offer is only for atheists. If you don't believe God exists please know that we have given away books and dinner vouchers to atheists many times before, and never once have we followed up with literature or a visit. All books will be signed. We only want those who ask for the book to get one. Simply email your name and address (formatted as you would on an envelope--three lines, caps and lower case) to request@livingwaters.com And one final note... Christians, please do not have books sent to atheists who haven't requested a copy.